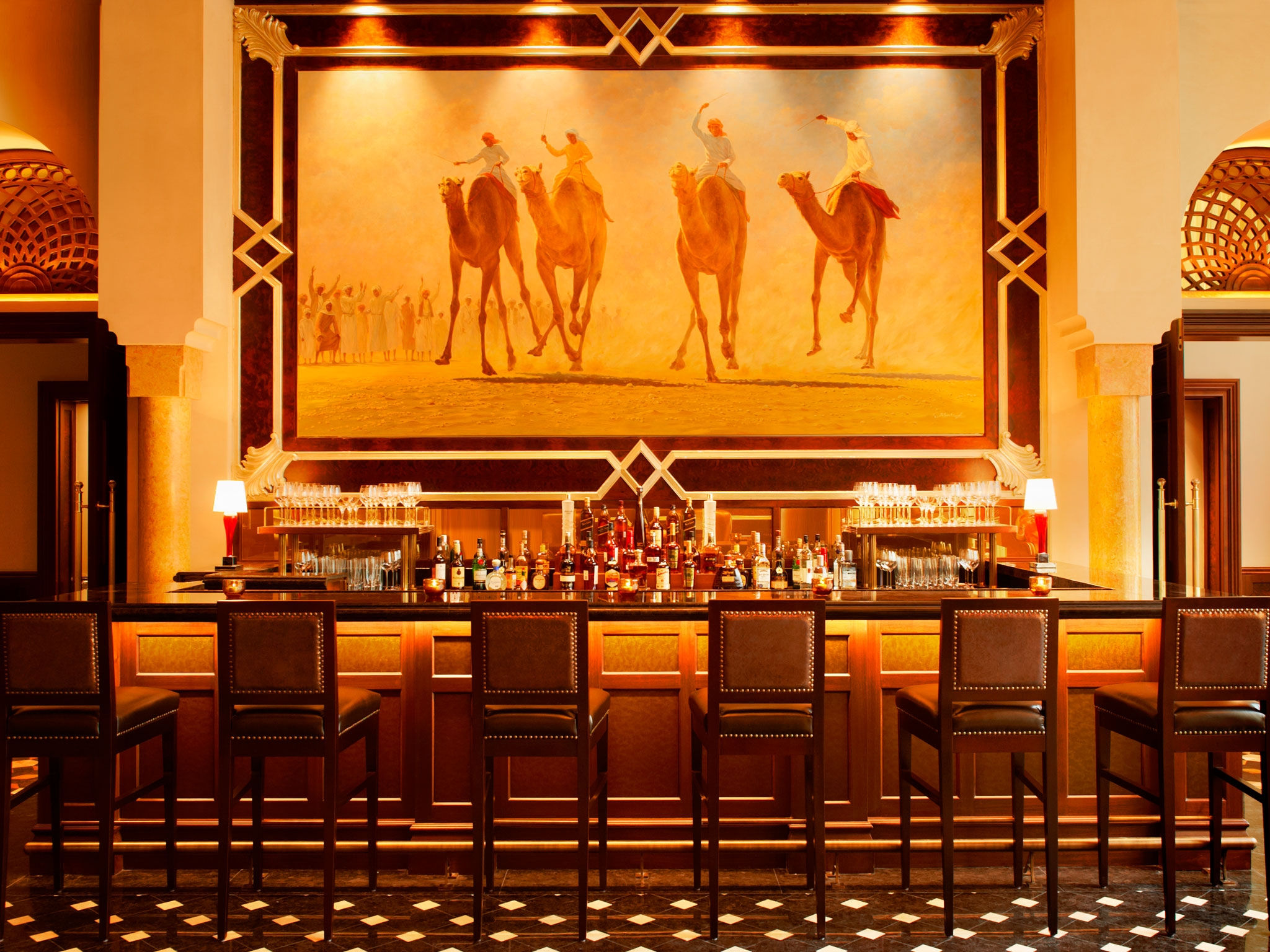 The three rooms of The St. Regis Bar offer a lively ambience perfect for socialising and celebrating after a busy day. Adhering to the tradition of classic bars dating back to New York's Gilded Age, The St. Regis Bar is an intimate space finished in rich walnut. A triptych depicts heroic Arabic sporting scenes of camel racing, horse racing and falconry. In the book-lined library, a central barrel vault in the ceiling alludes to the great libraries of Europe. The Cigar Lounge offers a lengthy selection which is a delight for aficionados. Whenever guests wish, they may savour a signature St. Regis Bloody Mary. This rockstar was introduced to the original St. Regis in New York by Fernand Petiot in 1934. He perfected his creation at The St. Regis's King Cole Bar, adding salt, pepper, lemon, Tabasco and Worcestershire sauce. A menu including classic bar dishes is available throughout the day.
Opening Hours During Ramadan
Lounge Service 08:00am - 01:00am
Food Service: 12:00pm - 01:00am
Bar Service: Sunset - 01:00am
Smoking allowed 08:00am - 01:00am
Opening Hours From Eid
Bar: 1:00pm to 2:00am
Food Service (Saturday to Thursday):1:00pm to 1:00am
Food Service (Friday):5:00pm to 1:00am
Happy Hour: 5:00pm to 8:00pm (applicable to all cocktails and house grapes, hops and spirits).
Dress code: semi formal. Gentlemen are requested to wear a shirt with collar, long trousers or smart jeans and closed shoes. Ladies are requested to wear a dress, skirt or dressy slacks and top. UAE national dress is welcome. Shorts, T-shirts, flip-flops and sports shoes are not allowed.
Open for Businss Lunch this Ramadan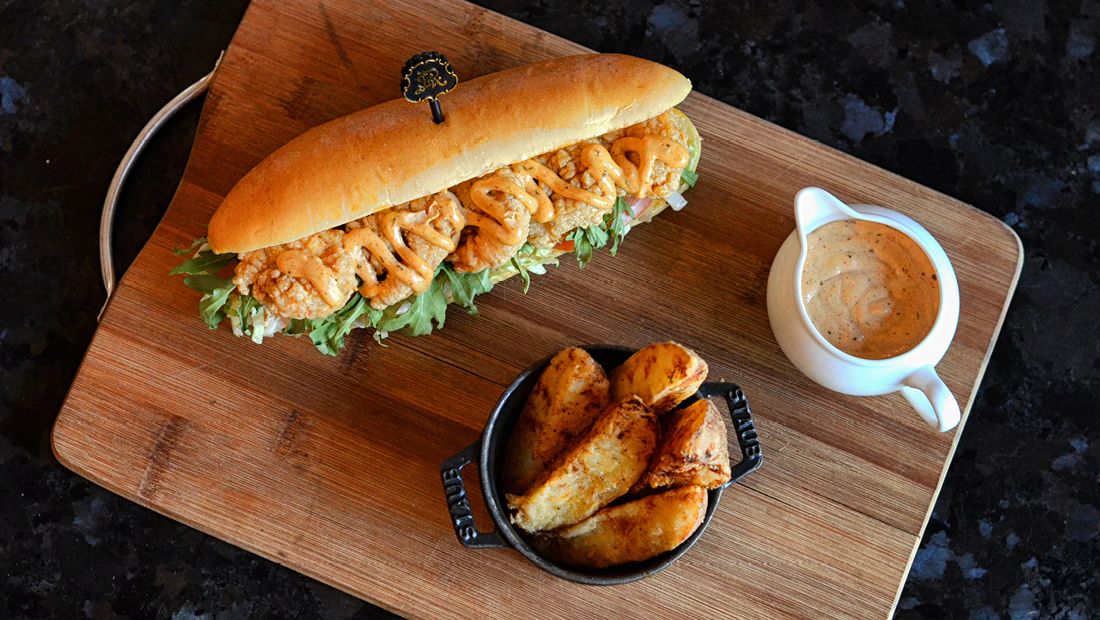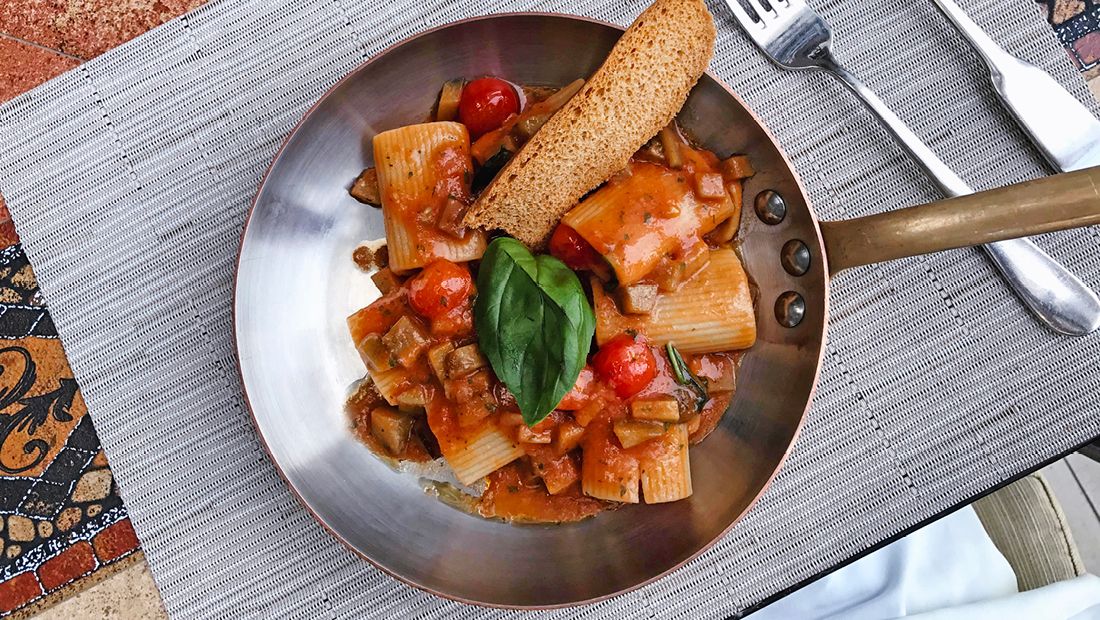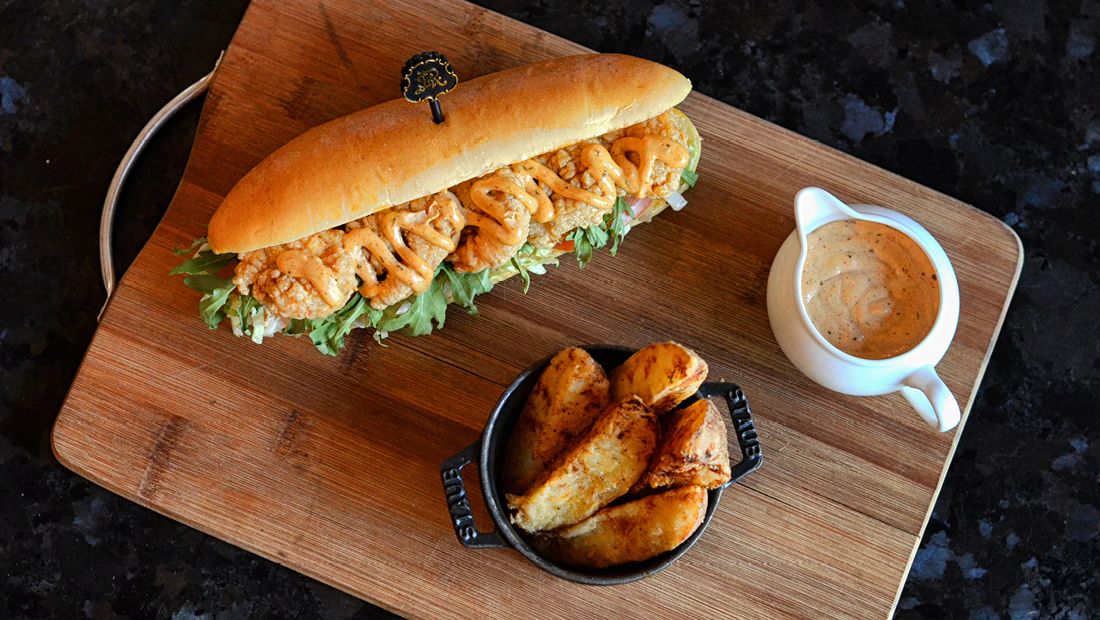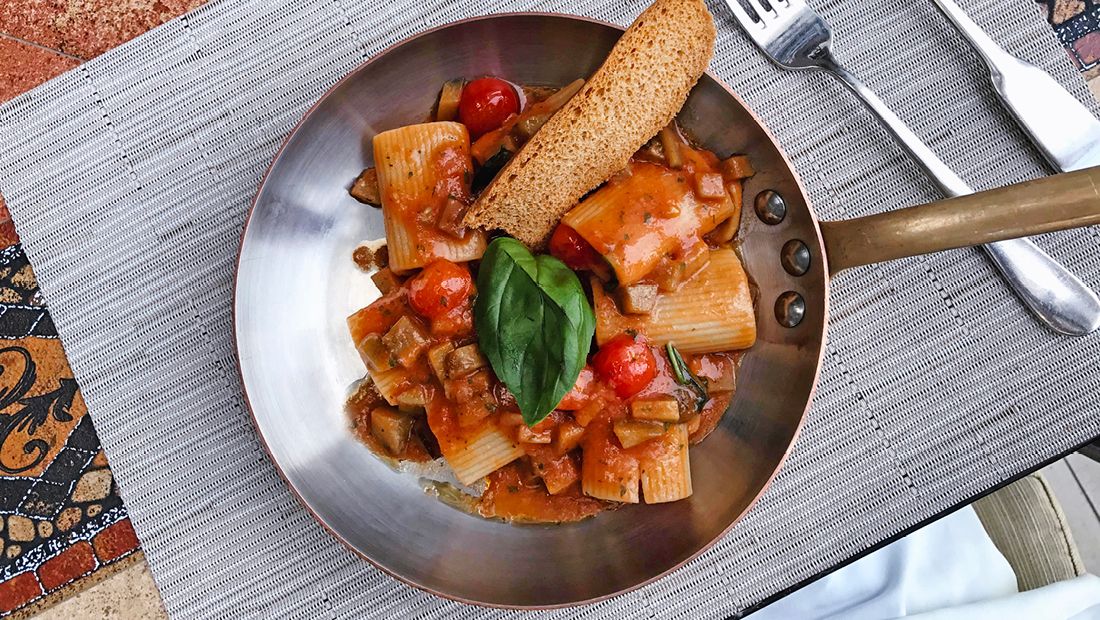 Prices
Any 2 courses AED 65*
Any 3 courses AED 85*
*Add a dessert AED 15*
Time: 12:00 noon – 4:00pm, Sunday – Thursday
Series to resume from Eid
Boqueria Series
See in the new week with Barcelona-style gastronomic tapas, charcuterie and cheese partnered with a fantastic selection of wines and cocktails.
AED150* with tapas, grape, hops and cocktails
AED350* with tapas, bubbly, grape, hops and cocktails
Every Sunday and Monday from 8:00pm - 11:00pm
Oysteria Series
Turn Tuesday into an evening of indulgence with the finest oysters from France, Ireland, Norway, Spain, Australia and Scotland, paired with classic Japanese sashimi and meticulously-prepared cocktails.
AED150* with oysters, sashimi, grape, hops and cocktails
AED350* with oysters, sashimi, bubbly, grape, hops and cocktails
Every Tuesday from 8:00pm - 11:00pm
For additional information and booking, please do not hesitate to call +971 2 694 4553 or e-mail restaurants.abudhabi@stregis.com