The three rooms of The St. Regis Bar offer a lively ambience perfect for socialising and celebrating after a busy day. Adhering to the tradition of classic bars dating back to New York's Gilded Age, The St. Regis Bar is an intimate space finished in rich walnut. Dual murals depict heroic Arabic sporting scenes of camel racing and horse racing. In the book-lined library, a central barrel vault in the ceiling alludes to the great libraries of Europe. The Cigar Lounge offers a lengthy selection which is a delight for aficionados. Whenever guests wish, they may savour a signature St. Regis Bloody Mary. This rockstar was introduced to the original St. Regis in New York by Fernand Petiot in 1934. He perfected his creation at The St. Regis's King Cole Bar, adding salt, pepper, lemon, Tabasco and Worcestershire sauce. A menu including classic bar dishes is available throughout the day.
Hours of Operation
Food Service: 01:00pm - 01:00am Bar Service: 01:00pm - 02:00am Smoking allowed 08:00am - 01:00am Supper Hour: 5:00pm to 8:00pm (Applicable to all cocktails and house grapes, hops and spirits).
Dress code is semi formal. Gentlemen are requested to wear a shirt with collar, long trousers or smart jeans and closed shoes. Ladies are requested to wear a dress, skirt or dressy slacks and top. UAE national dress is welcome. Shorts, T-shirts, flip-flops and sports shoes are not allowed.
Aficionado Series, South African Grapes
19th - 28th November
The St Regis Bar starts the new season with its Wine Aficionado evenings. This 10 day series will offer Fine Wines from South Africa paired with the best regions dining delights. The gastronomical series revolving around the love of food and grape is perfect for an after work rendezvous at the city's finest address.
Time: From 7:00pm – 11:00pm
Price: Beverages from AED 35* and Small Plates from AED 45*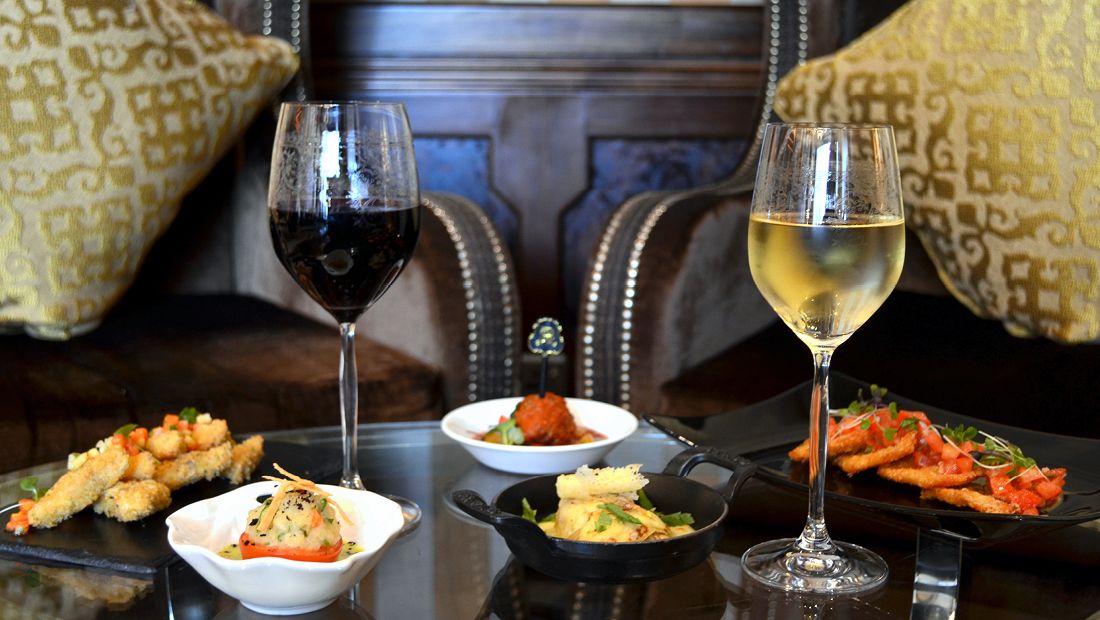 Oysteria Series
Every Tuesday
For the most adventurous of dining connoisseurs savor the delicacy of the Fine de Claire, Kelly and Fujairah sourced Donna Bay Oysters. Paired in a platter with a variety of elegantly prepared Sushi and Sashimi.
To enrich the dining experience we offer unlimited Masia (Sauvignon Blanc and Merlot), Navarra (Rose), Cachaca, selected cocktails and our signature St Regis Bloody Mary.
Time: 8:00pm – 11:00pm
Price: Oysteria Package AED 150*
Celebrate the occasion with unlimited Louis Roderer champagne.
Oysteria Package with Champagne AED 350*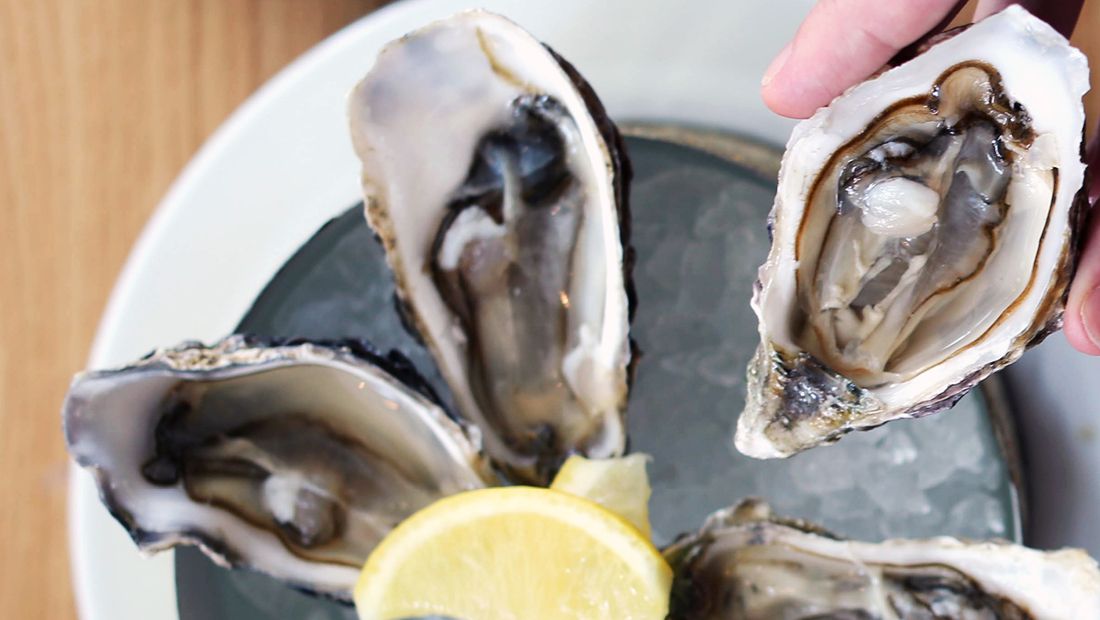 Fondue A La Carte
SERVED DAILY
From AED 75* Cheese Fondue - various selections
From AED 85* Chocolate Fondue - dark or white chocolate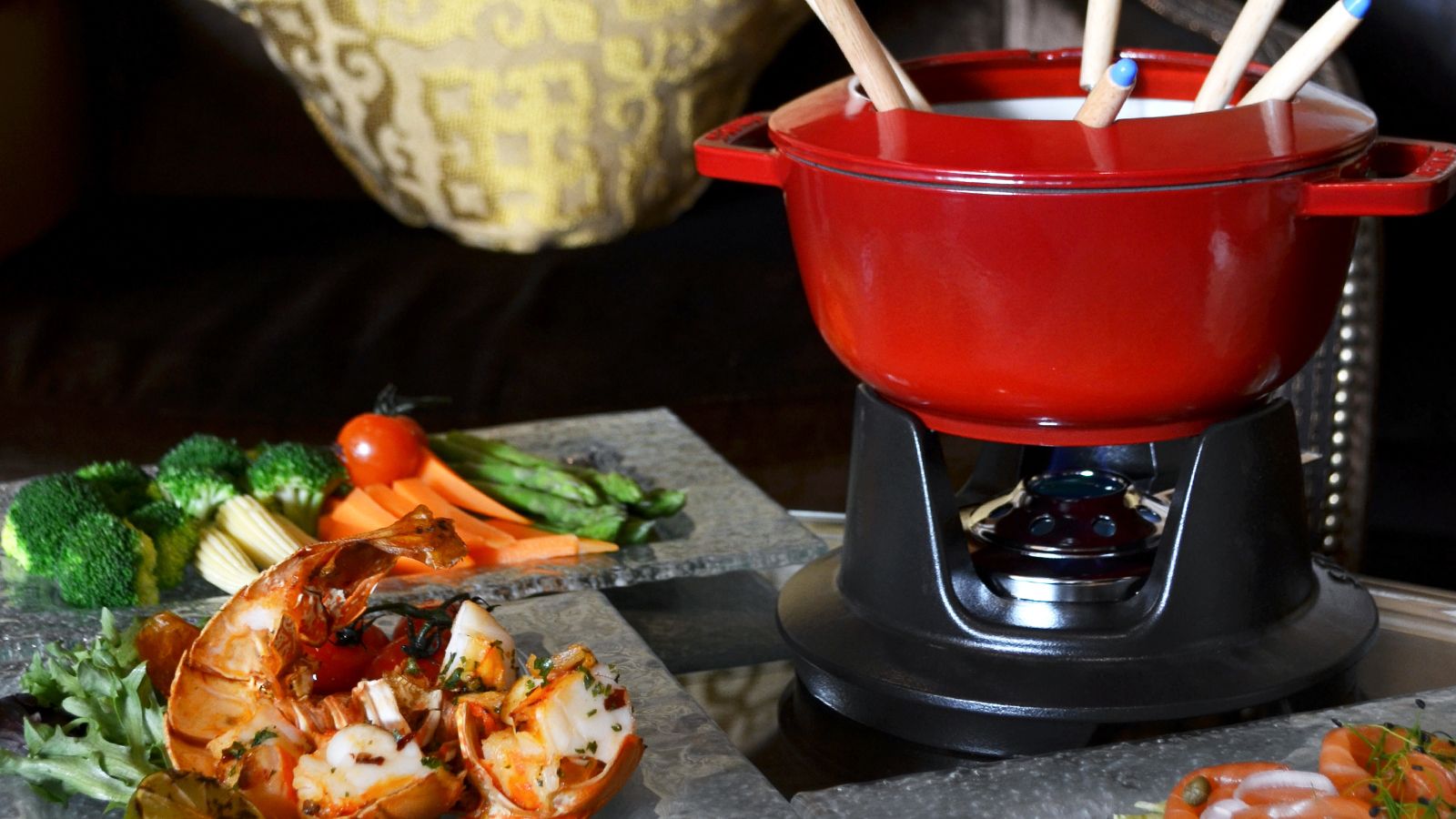 Cigar Series
30th November
Join us for an evening of exquisite, handmade luxury cigar discovery.
Package Options:
AED 210.00* 2 Cigars pair with 3 different Rum
• 1 Ramon Allones Especial Cigar
• 2 Ramon Allones Superiore Cigar
• Rum Angostura 1919
• Kraken Rum
• Rum Zacapa 23

AED 380.00* 2 Cigars serve with Steak and 3 drink
• 1 Ramon Allones Especial
• 2 Ramon Allones Superiore
• Prime Rib eye steak
• One glass French Pinot Noir Red Wine
• Rum Angostura 1919
• Kraken Rum
• Rum Zacapa 23

Time: From 07:30PM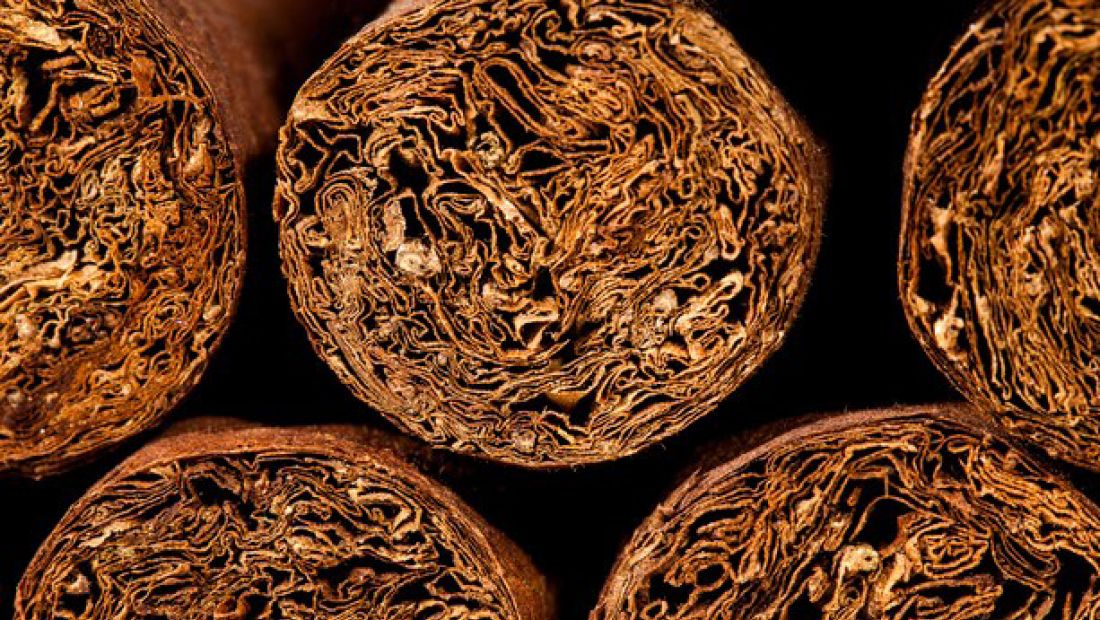 Festive Season at The St. Regis Abu Dhabi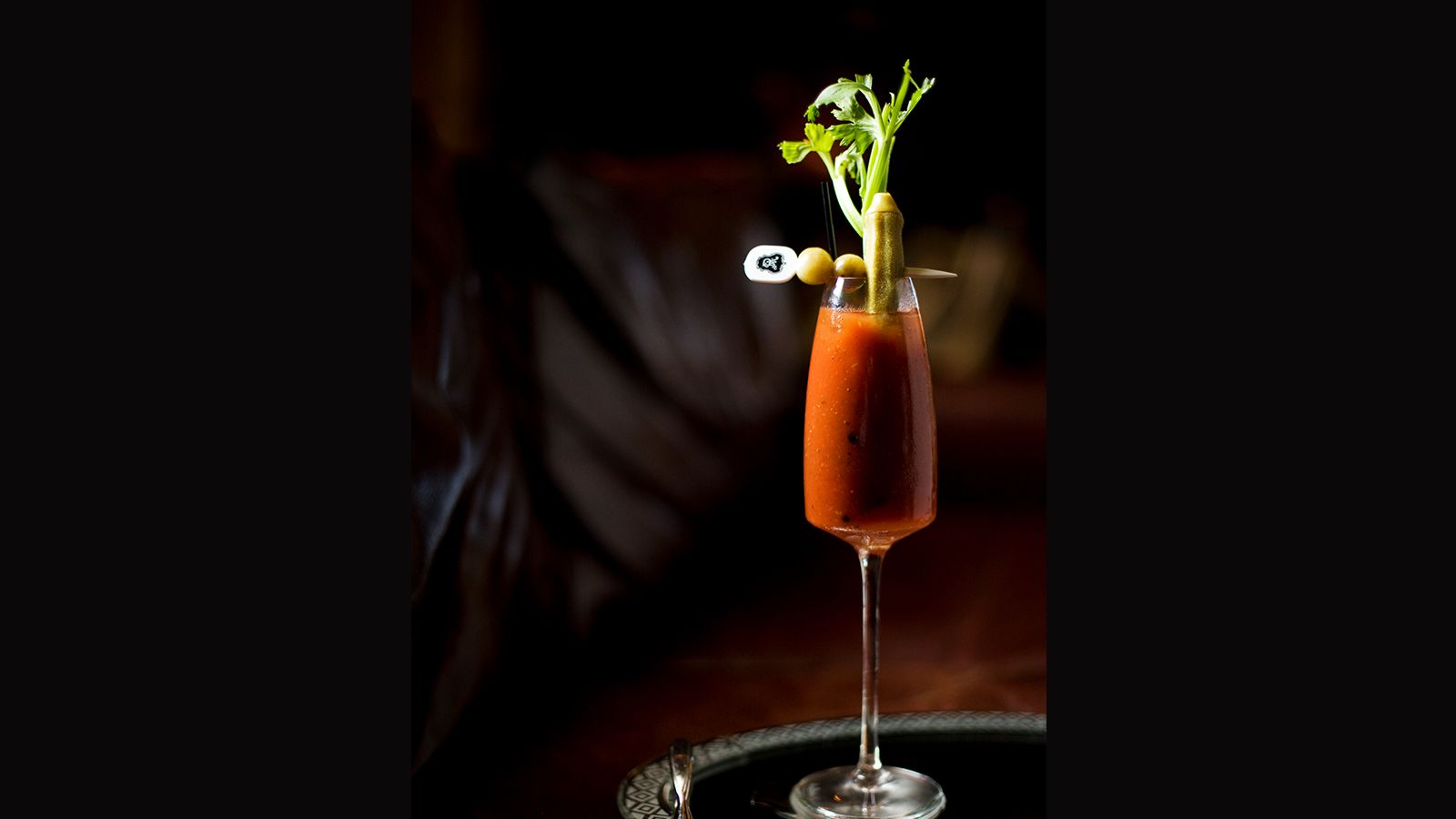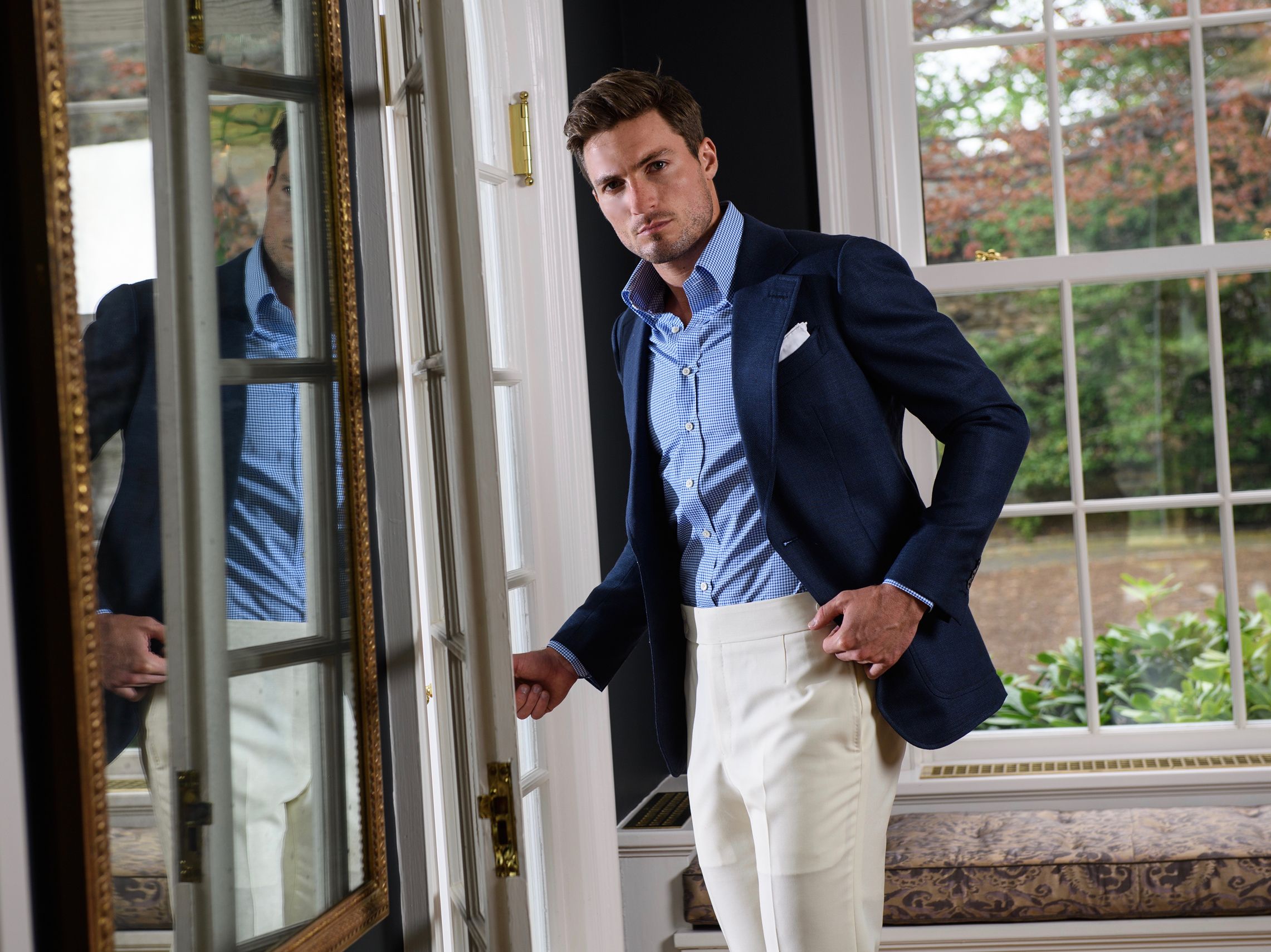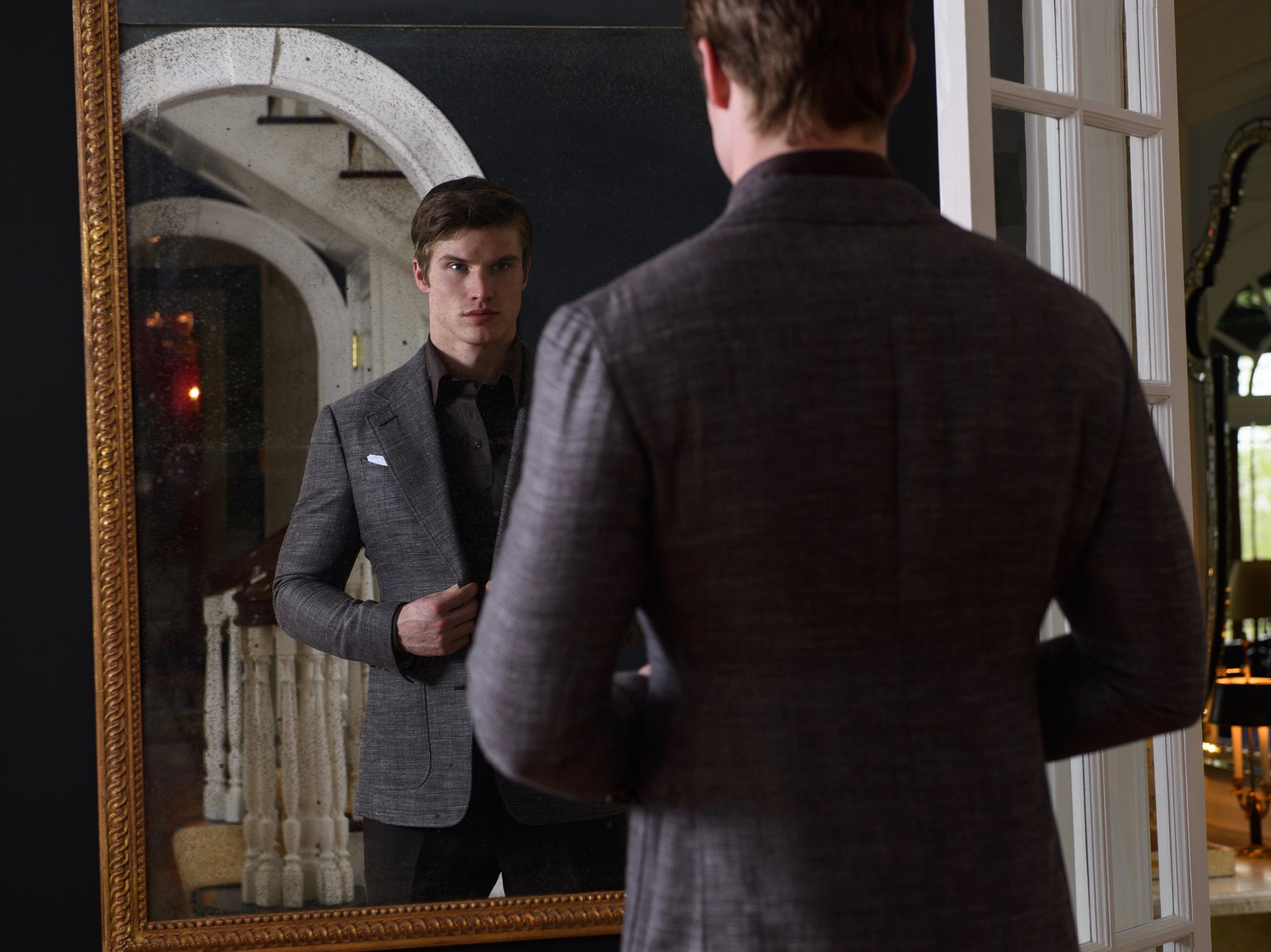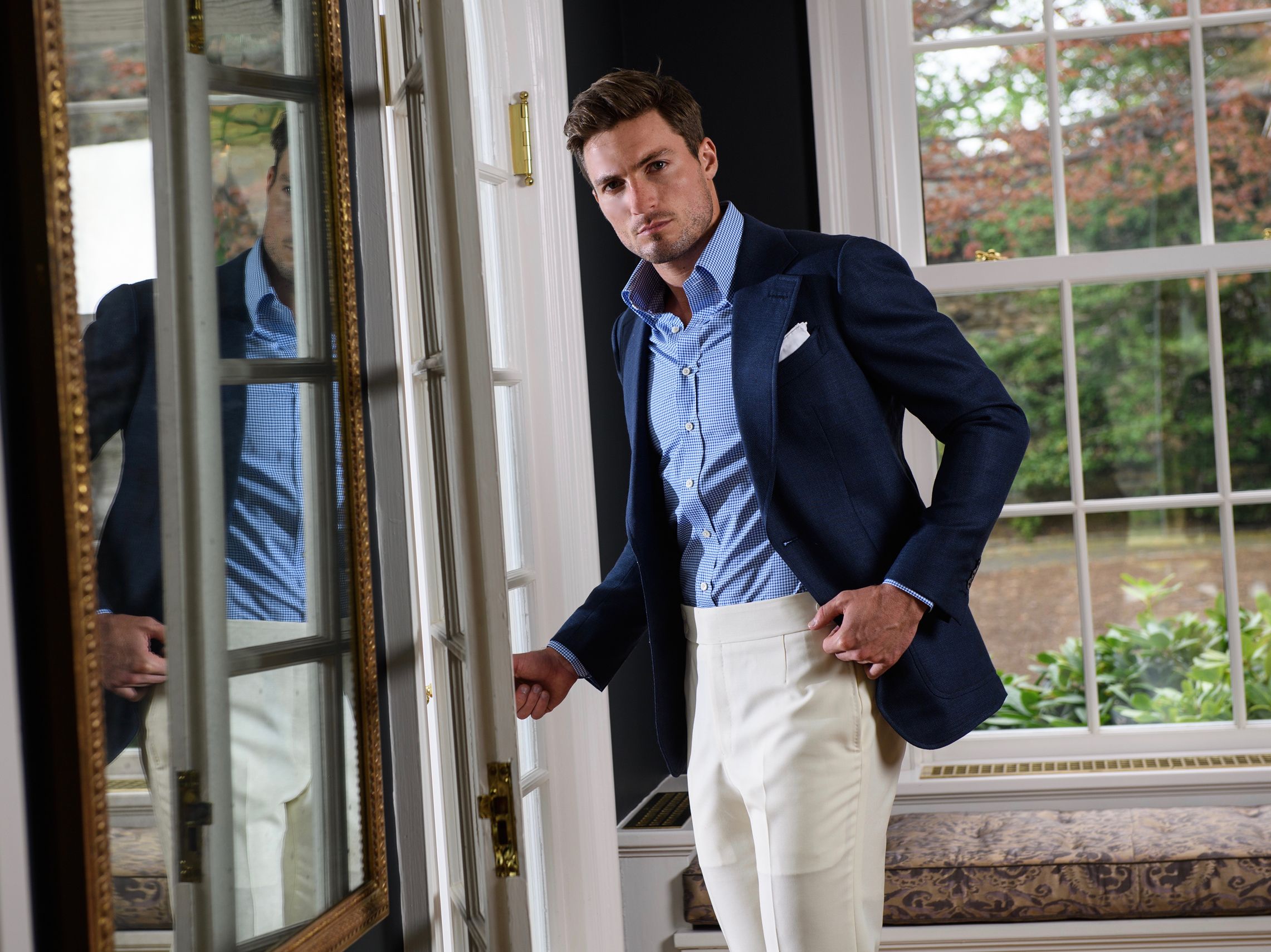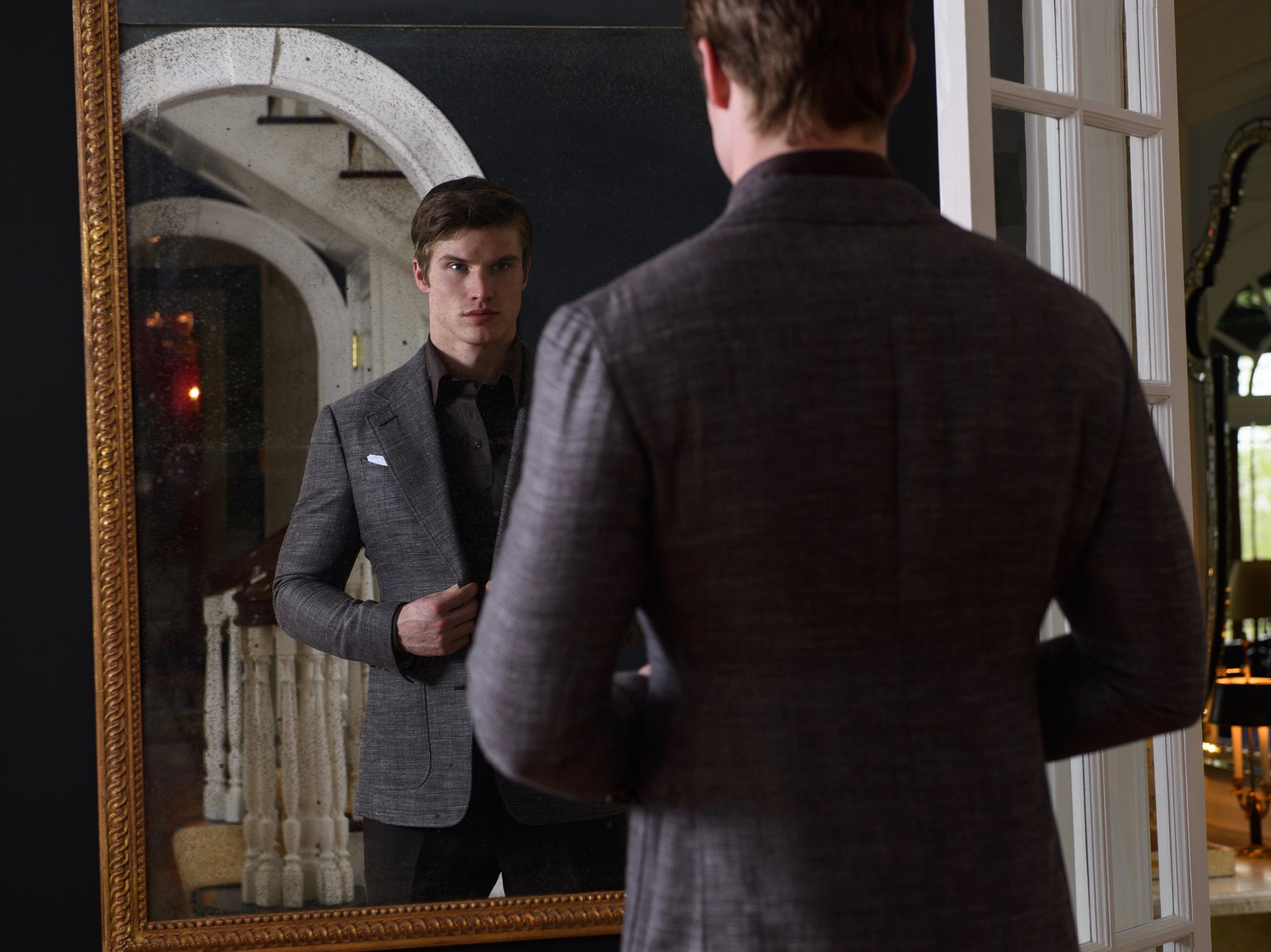 Michael Andrew Bespoke, Trunk Show - 4th-6th December
Michael Andrew Bespoke is New York's premier custom tailor. For over a decade, Michael and his team have crafted some of the world's finest garments for clients who demand nothing less than the best. The company's master artisans construct each garment by hand to the client's exact specifications, delivering suits of remarkable character and peerless quality. This commitment to excellence has inspired loyalty in the company's diverse clientele that includes Wall Street luminaries, Fortune 500 CEOs, world-class athletes and award winning actors and musicians. Their distinguished service is now available in Abu Dhabi by appointment, exclusively at the St. Regis Abu Dhabi.
For more information: www.michaelandrews.com
To book an appointment: uae@michaelandrews.com
*Prices subject to 10% Service Fee, 6% Tourism Fee, 4% Municipality Fee and Taxes.