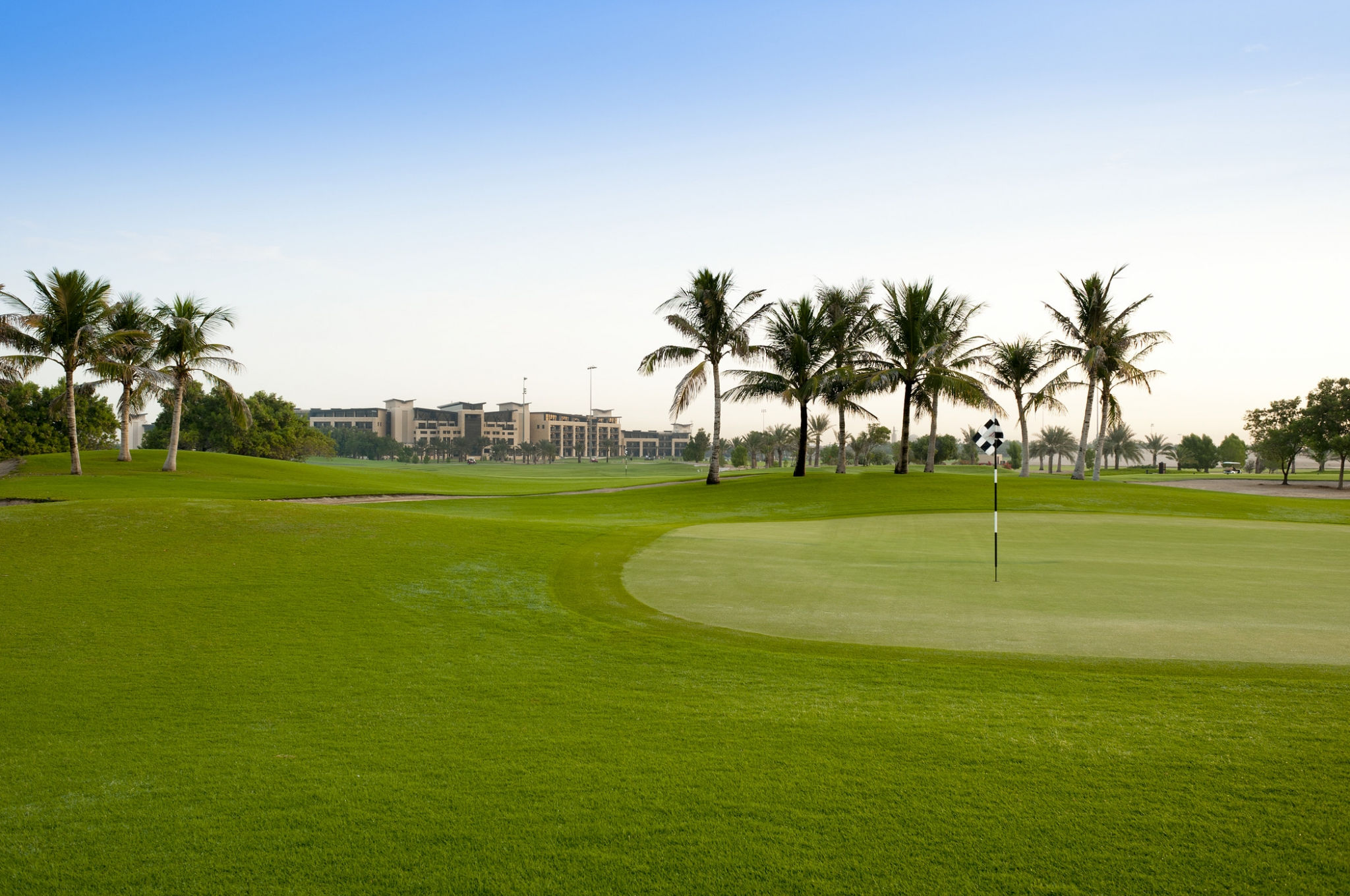 Yas Marina Formula One
Though still in its formative years and continuously growing in its offerings, Yas Marina Circuit is considered one of the most technologically advanced circuits in the world. Inspired by the culture and values of Abu Dhabi and combined with striking innovation and luxury, Yas Marina Circuit is truly a unique place. From the cutting-edge Formula 1™ track to the products and facilities available for use by the public and corporate clients, it is a versatile venue that goes beyond motorsport. Yas Marina Circuit is the only motorsports venue in the world where all of the grandstands are covered and part of its pit lane exit runs underneath the track for premium motorsport events. Visitors can engage in a complete driving experience, with tuition and driving packages available at the Yas Racing School, Yas Drag Racing Centre and Yas Kartzone.
Ghantoot Racing and Polo Club
Set in 300 hectares of lush grassland, Ghantoot Racing & Polo Club boasts world-class polo and equestrian facilities, showcasing eight polo fields, stables for over 200 top-class polo ponies and a 2,000-seater grandstand. Ideally situated between Abu Dhabi and Dubai, the club has played host to the Royal Family, visiting Kings and celebrities and is known as one of the most prestigious and exclusive polo clubs in the region.
Saadiyat Beach Golf Course
Designed by golfing legend Gary Player, Saadiyat Beach Golf Club features several beach-front holes with spectacular views of the Gulf's glittering, crystal blue waters, fringed by pristine white sands.
Yas Links Golf Club
The first Links golf course in the Middle East region. The first designed by Kyle Phillips, one of the world's leading golf course designers. The first opportunity to experience the unique traditions of the game. An eighteen-hole course, a nine-hole academy course, clubhouse, golf academy and floodlit practice facilities, set against dramatic views of the Arabian Gulf. The course combines unparalleled visual glory with the thrill of golf's ultimate test. Yas Links presents the kind of challenges golfers the world over dream about.
Abu Dhabi Golf Club
Abu Dhabi Golf Club offers one of the most luxurious golf resort experiences within the Middle East. Fifteen minutes from The St. Regis Abu Dhabi, Abu Dhabi Golf Club is perfectly located for domestic and international guests. An oasis of tranquility carved out of the desert, the Abu Dhabi Golf Club offers 27 Championship Holes of golf over 162 hectares of land. The course features an undulating terrain meandering through pockets of palms and ornamental trees, shrubs with seven spectacular saltwater lakes.
*Images provided by Abu Dhabi Tourism Authority